Hybrid Working & Digital Marketing
Home Page Content

21-Feb-2022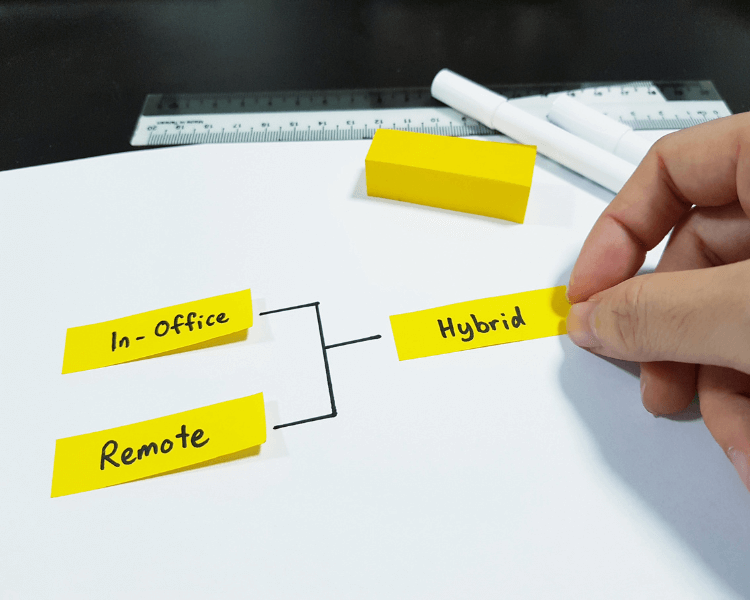 Hybrid Working & Digital Marketing: How to Adapt to the New Normal
The world has undergone a major shift in the way we work due to the COVID-19 pandemic. As a result, more and more businesses are now adopting a hybrid working model that allows employees to work from home as well as from the office. This change in work culture has brought about various challenges for businesses, especially when it comes to marketing their products and services. In this blog post, we will discuss how businesses can adapt to the new normal of hybrid working and still maintain their marketing strategies effectively.
Emphasize on a strong online presence
With more and more people working from home, the importance of having a strong online presence has increased significantly. It is essential for businesses to have a user-friendly website that is optimized for search engines, as well as social media profiles that are regularly updated with relevant content. This will ensure that your business remains visible and accessible to your target audience, no matter where they are working from.
Utilize social media to its fullest potential
Social media has become an integral part of our daily lives, and it has become an even more powerful tool for businesses to connect with their target audience during the pandemic. Social media platforms such as Facebook, Instagram, and LinkedIn are great ways to reach out to potential customers and keep existing ones engaged. It is important to create a social media strategy that is consistent and tailored to your audience's preferences and interests. You can also utilize social media advertising to target specific demographics and increase your brand's visibility.
Focus on mobile optimization
Mobile optimization has become increasingly important in recent years, and it is even more crucial now that more people are working remotely. The majority of internet usage is now done through mobile devices, which means that businesses need to ensure that their website is optimized for mobile devices. This will improve user experience and make it easier for customers to access your website on the go.
Leverage video marketing
Video marketing has become a powerful tool for businesses to engage with their target audience. With remote working becoming the new normal, businesses can use video marketing to connect with their employees, as well as their customers. Videos can be used for various purposes such as product demonstrations, tutorials, and company updates. This is a great way to keep your audience engaged and informed about your business.
Utilize email marketing
Email marketing is a cost-effective and efficient way to keep your target audience informed about your business. You can use email marketing to send newsletters, promotional offers, and other important updates about your business. This is a great way to stay connected with your audience and keep them engaged with your brand.
In conclusion, hybrid working has brought about new challenges for businesses, but it has also presented new opportunities. By focusing on building a strong online presence, utilizing social media, optimizing for mobile, leveraging video marketing, and utilizing email marketing, businesses can adapt to the new normal and maintain their marketing strategies effectively. With the right approach, businesses can not only survive but thrive in this new era of remote work.
Feel free to call us. We are always ready to help you.
Subscribe to Our Newsletter
Get important tips, latest updates and offers through our monthly Newsletters.
Copyright @ Safe2Go Digisolutions Private Limited. All rights reserved.